My blog recieved a hundred likes, so yay. Party!! haha.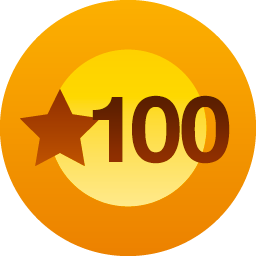 Well, to be honest, I never meant to put this up. But I guess, I would like to have it as a record on my blog here. I'm only learning, you see.
I don't write to be read, to be honest again. I never did. But at WordPress, I realized it's good to be recognized, to be appreciated… I'm so glad to find so many people like me here. 🙂
And even today, sometimes I have this strange urge to make my site private, or to delete this site entirely. Maybe because I'm still not confident enough to let my work face the light of recognition, or the dark of critique. It's an old and continuing fear… presenting myself unprotected, unveiled… in the words I write.
But thanks to sweet comments, the likes and visits to my blog… I guess, I'm growing out of the blog shyness so to say. Haha.
Cheers.